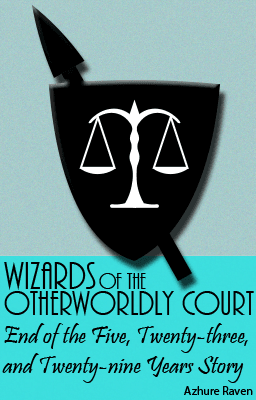 Alternative way to read description.
Alternate title:
Five, Twenty-Three, Twenty-Nine Years
5, 23, 29
"I feel cold…"
Five years ago, Owen lost his father to the unknown. But that wasn't the beginning of the story.
Maybe it began twenty-three years ago when Ronald Bell and Joshua Ruze saved the Kirash family.
Or perhaps, it all started twenty-nine years ago, when Ronald, the son of the wealthiest merchant, became a Court Wizard.
This story is split into two 'Collections,' Ronald's Collection and Owen's Collection, each centering around those Court Wizards.
Currently in Ronald's Collection.
2nd book written of the Wizards of the Otherworldly Court series.
Read book 'Alicia' before this.
---
Coming soon